Media Partners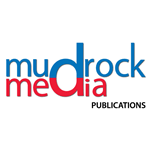 Mudrock Media created a business platform with 15 years connection in Oil & Gas and has a range of Oil & Gas Map publications that are highly demanded in the industry. MUDROCK APPS, a handy devise application that developed in 2016 to enhance the traditional mapping solution will allow the map user to upload full information of the map that restricted from the limited print size at any place any time when they need it, but not rely on neither online server nor website applications.
---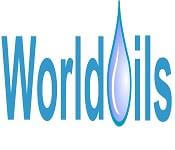 Worldoils is a company that combines the power of marketing as well as the in-house expertise for the Oil, Gas, Offshore and the Maritime industries. Worldoils web portal http://www.worldoils.com has become a truly central platform for visitors who need information regarding oil and gas products and services, research, training, conferences, news and events as well as a popular advertising base for providers of Oil, Gas, Marine and Offshore services. Worldoils has also launched the jobs system and a marketplace. In the recent months, Worldoils has strengthened its position as a fast developing central place for buying and selling of land rigs, offshore rigs, barge rigs and other oilfield and subsea equipment.
---
Automation-review.com is a global B2B platform serves for complete automation industry. It currently lists million of companies, namely manufacturers, service providers, wholesalers and distributors. Every month more than 100,000 unique visitors come to the automation-review.com site through search and our subscriber database. Automation-review.com is part of Integrated IQ technologies Private Limited(IIQ). A Leading platform for all the automation manufacturing companies and buyers across the world. Having a subscriber database of more than 120,000+ globally helping the clients to reach their target buyers through our exclusive listing, branding(banner advertisement), e-news letters, e-mail marketing, product reviews, product launch promotions, event marketing, search engine marketing and social media marketing services.
---